Welcome to Bolton School Nursery, a purpose built, high quality nursery with spacious gardens. Our highly qualified team of practitioners are experienced in child development and early years teaching, with a passion for providing the very best learning experience for children.
We offer a variety of excellent learning activities for children, including sessions in our nature area, physical skills with a football coach, baby yoga, Kids Rock music, dance and much more. We aim to help our children build their skills and abilities as we give them the best possible start in their educational journey.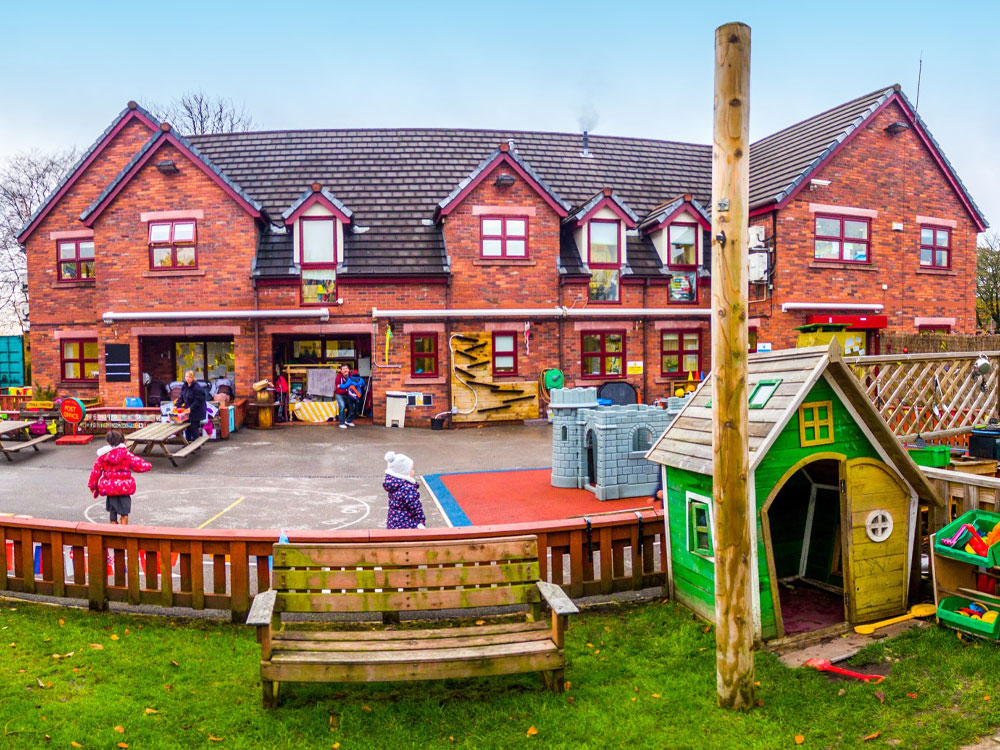 We were last inspected by the Independent School Inspectorate (ISI) in February 2019 when, once again, our education and care was rated as 'outstanding' in all categories.
Every child at Bolton School Nursery has the opportunity to apply for a place at Beech House, Bolton School's Infant School for 3-7 year olds. Our children are very well supported in their transition to school, and the nursery has developed excellent links to make this transition as seamless as possible.
We offer half- and full-day sessions to suit your family needs, as well as a bespoke gradual admission process to help you and your child settle happily into nursery life. Please call in, telephone to make an appointment, or email [email protected] to learn more about us.
We look forward to meeting you and to showing you all that we have to offer.
Jasmin Sanders
Head of Nursery
---
Why Choose Our Nursery?
We provide the highest standards of care and your child will be made to feel secure, loved and valued.
At Bolton School Nursery we cater for children from birth to pre-school between 7.30am and 6pm (we can provide an early start from 7.00am at an extra cost - read more about our fees). We are open throughout the year, only closing for Bank Holidays and the Christmas period.
From teething and weaning to potty training and preparing for school, our team of highly skilled staff ensure that each room reflects the needs of their children.
We also offer a range of additional experiences including Kids Rock music, dance, yoga babies, Bolton Wanderers football and nature days.
---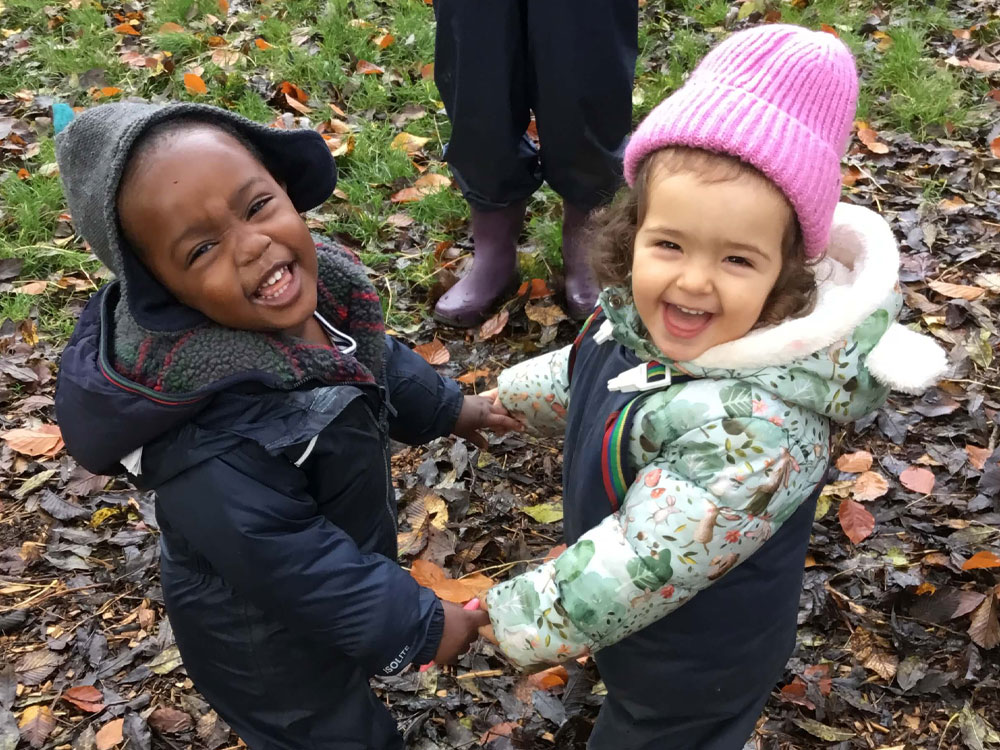 Our Nursery offers the perfect preparation for transition to our Infant School.
Children are cared for in areas specifically designed and equipped for different age groups - under twos, twos to threes and pre-school. If you would prefer a term time only option, our Early Years teacher led Pre-School Class for 3 and 4 year olds, housed in our Infant School, provides an excellent alternative.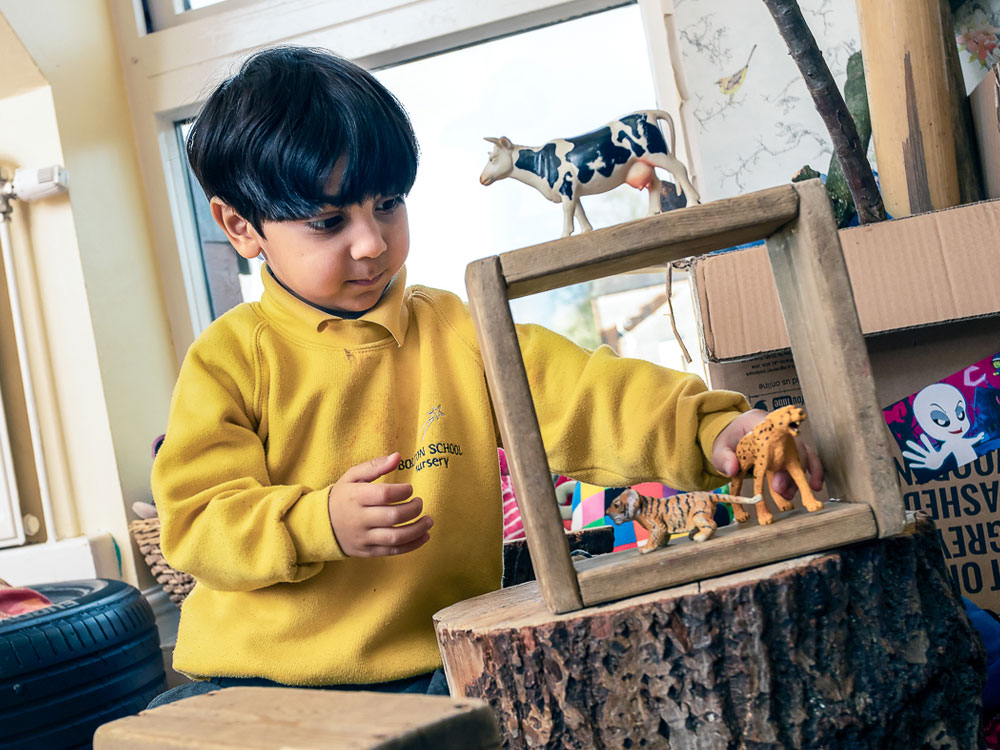 The provision for learning and care is exemplary, with the needs of all children, including those identified as having SEND, EAL and the more able, catered for extremely well. There is a shared desire amongst all staff to provide the best possible education and care for early years children.
Last Early Years Foundation Stage ISI Inspection
---
What Our Parents Think - Testimonials
---
The Curiosity Approach Accreditation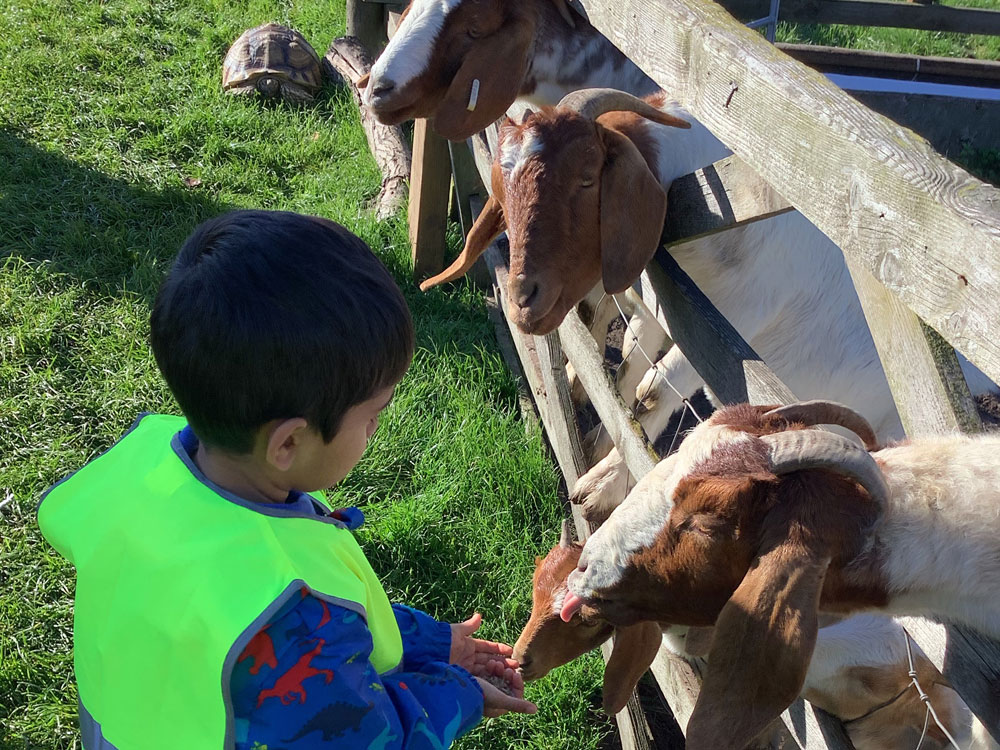 Bolton School Nursery spent eighteen months creating a deeply embedded culture of Curiosity, Awe and Wonder, culminating in accreditation from The Curiosity Approach.
The Curiosity Approach is a modern approach to Early Childhood education, taking elements from Reggio, Steiner, Te Whāriki and Montessori, which is designed to empower and ignite passion and excitement in Early Childhood Educators.
Our Nursery completed a portfolio and worked through modules and reflection tools as a team over an eighteen-month period, focusing on play and the learning environment.
Mrs Allyson Hunt, Deputy Manager at the Nursery, said:
Our team has worked diligently to complete the modules set by the Curiosity Approach and follow the learning styles endorsed by them. This is reflected throughout the nursery environment and in the children's planned and spontaneous activities.
The team supported each other in transforming play spaces from bright primary coloured rooms to a calm, neutral play space that inspires children to learn naturally and support 'awe and wonder' in the early years.
Our Nursery where possible uses authentic resources in play and advocates a calm and neutral play space for the children to play, learn and grow in.
The creators of The Curiosity Approach say that it is 'a beautiful recipe book of wonderful ingredients, carefully mixed together with experience, passion and a love of Early Childhood.'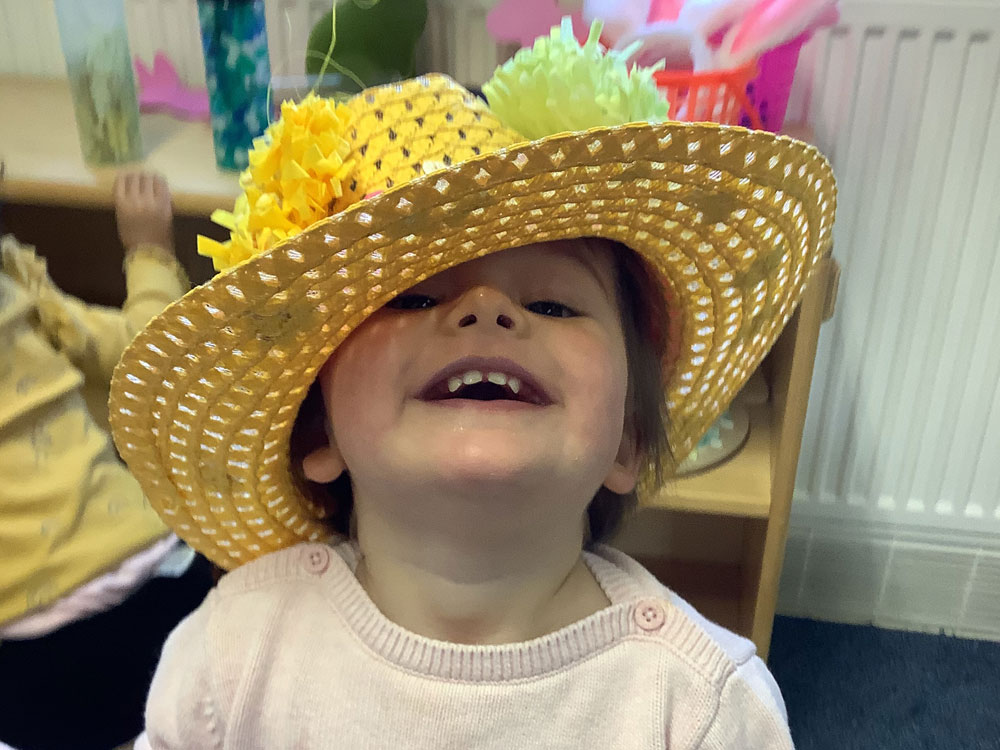 On their website, they say: 'This is a modern day Approach that fits perfectly in current changing technological times. Bringing curiosity, awe and wonder into early childhood and creating the 'thinkers and doers' of the future. We aim to empower and ignite passion and excitement in practitioners.'
Your child will explore, create and enquire under the watchful eye of our trained nursery team and a key worker will be responsible for your child's well being.
---
Frequently Asked Questions
As someone who is thinking of sending their child to our Nursery, you may well have some questions you would like answering. Below are some that we are frequently asked.
What curriculum do you follow?
Bolton School Nursery follows the Early Years Foundation Stage (EYFS). The EYFS curriculum contains national standards.
Bolton School Nursery follows the statutory guidance set by OFSTED and ISI Independent School Inspectorate.
All children have access to appropriate learning environments, so that they reach their full potential.
What qualifications do staff hold?
The staff at the nursery hold various qualifications, including:
Early Years Professional Status
Teacher Status
BA Hons in Early Years and Education
Foundation Degrees in Childcare and Education
BTEC National Diploma in Childcare and Education
NNEB
NVQ Level 2 &3 in Childcare and Education
All nursery staff hold a Paediatric First Aid Qualification and a Child Protection Qualification.
Various Nursery Nurses hold specialised qualifications, for example Forest School training, SEND training and baby massage training.
What age ranges are the rooms?
| | |
| --- | --- |
| Baby Room | 0 - 18 months |
| Toddlers | 18 months - 30 months |
| Lower Pre-School Class | 2 - 3 years |
| Nursery Pre-School Class | 3 - 4 years |
0-2 years olds require a ratio of 1 adult to 3 children.
2-3 years olds require a ratio of 1 adult to 4 children.
Any child above the age of 3 years requires a ratio of 1 adult to 8 children.
What sessions are available?
| | |
| --- | --- |
| Full-time | 7.30am - 6.00pm (a 7.00am start can be provided at an extra cost) |
| Part-time Mornings | 7.30am - 12.30pm |
| Part-time Afternoons | 1.30pm - 6.00pm |
The separate Pre-School Class for 3 and 4 year olds (situated in our Infant School) prepares children for their move to Infant School and beyond; classes are term-time only but the option of wraparound care from 7.30am-6.00pm is available at Kidzone.
How many children are allowed in the building?
We are registered to have up to 84 children in the setting.
What is gradual admission?
Gradual admission is when you are invited to come to our nursery with your child prior to your child's official start date. These visits allow you to meet your child's Key Worker or Teacher and see the classroom where your child will be placed. For the younger children, this is an opportunity for them to familiarise themselves with other children and staff members. Parents are able to stay at nursery during these visits, initially staying with your child and, as visits progress, parents can stay in our parent room.
Fees are usually paid via Direct Debit on a monthly basis; alternatively they can be paid termly. A deposit of £250, which is required on acceptance of your child's place, is deducted from your final invoice. Invoices are billed termly, although they are paid monthly.
Please take a look at our fees page for more detail.
Does the Nursery have inspections?
We are inspected by the Independent Schools' Inspectorate as we are part of Bolton School. After our last inspection we were awarded an 'Outstanding' report. This can be found on the ISI website or on our Inspection Report page.
Are there any vacancies for my child to start straight away?
We currently have a few vacancies for an immediate start. We ask those who are interested in obtaining a place for their child to complete and hand in an application form (download links below).
Once we receive the form, your application is put straight onto the system. All applications are checked every 4 weeks. When the rooms are full, the waiting list can vary between 6 and 12 months. This is dependent on your child's age and the sessions you require.
Nursery Application Form | PDF | 609KB
What is the 2 year old early education grant?
All 2 year old children will not automatically be eligible for this grant. Bolton School Nursery is not included in this scheme.
What is the 15 free hours' entitlement for 3 year old children?
All 3 and 4 year old children are entitled to a free part-time early learning and childcare place. From September 2010 a flexible free entitlement (FFE) was introduced, which entitles every 3 and 4 year old a free childcare place for 15 hours per week for 38 weeks of the year (equivalent to 570 hours per year).
Children are eligible for the free entitlement from the term following their third birthday.
| A child born between | Will become eligible for a place |
| --- | --- |
| 1st January - 31st March | The start of the Summer Term (usually April) following their 3rd birthday until statutory school age. |
| 1st April - 31st August | The start of the Autumn Term (usually September) following their 3rd birthday until statutory school age. |
| 1st September - 31st December | The start of the Spring Term (usually January) following their 3rd birthday until statutory school age. |
Please do speak to the nursery manager or administrators, who will advise you if you have any queries on this matter.
Can I use Nursery Vouchers or Tax Free Child Care (TFV)?
Yes.
Childcare vouchers are a little known scheme, which can save many parents with children aged 0-5 years over £1000 a year on childcare. They need to be offered via employers, but many large and small companies take part.
The key is that it enables you to pay for childcare out of your pre-tax and National Insurance income. Most employers work it on a salary sacrifice system. For TFV, we will require confirmation of your individual reference number.
How many vouchers can you buy?
Basic rate tax payers (and higher/top rate payers who join before 5th April 2011 as long as they don't take a break of more than 12 months from the childcare voucher scheme) can pay for up to £243 of childcare with vouchers each month (£55/week). This is per parent, so two working parents could get £486 of vouchers a month.
From April 2011 new joiners paying higher or top rate tax had their allowance dropped so that all tax payers have roughly the same maximum tax gain. From April 2013 the limits are:
Basic (20%) Taxpayer: £55/week vouchers, max annual gain £930
Higher (40%) Taxpayer: £28/week voucher, max annual gain £630
Top (45%) Taxpayer: £25/week voucher, max annual gain £590
Do you cater for Special Educational Needs and dietary requirements? Can I have a copy of the Nursery menus?
Bolton School Nursery upholds and supports the ethos of inclusion in the Nursery at all times. We accept and celebrate human diversity and we support the interests of all the children and ensure that they are safeguarded at all times. Your child's dietary requirements are always supported and the Nursery will cater for any allergies and specialised diets. The Nursery provides a well-balanced and nutritious menu and it uses, where possible, fresh produce. The Nursery cook makes the meals fresh each day. Copies of the menu are available from reception.
Will my child wear a uniform?
Pre-School Class children at our Infant School and children in our Nursery Pre-School Class are expected to wear the nursery uniform, which can be purchased from the School Shop.
Bolton School has been operating an on-site shop in association with F R Monkhouse Limited, one of the country's largest independent school wear specialists, for a number of years. The shop provides parents with a convenient and central location from which to purchase all School Uniform and Sports Kit.
The shop is situated at 3 Dobson Road, BL1 4RL, next to Bolton School Kidzone. The shop can be contacted via telephone: 01204 536678 or 01204 840201.
Details of The School Uniform Shop
What is the difference between our Nursery Pre-School Class and our Infant Pre-School Class for 3 and 4 year olds?
The Pre-School Class at our Infant School and the Nursery Pre-School Class both offer care and education for children during the academic year before they start school in the September.
The Pre-School Class at our Infant School offers a term time only facility which is open from 8.00am-3.15pm. The children in the Pre-School Class are able to go to Bolton School's breakfast club and after school facility (Kidzone).
The Nursery Pre-School Class is available from 7.30am-6.00pm and is open for 51 weeks per year, apart from Bank Holidays and the Christmas shut down.
Both Pre-School Classes follow the same curriculum and both facilities support and prepare your child for school readiness.