Every Old Girl automatically becomes a member of the Old Girls' Association when they leave the Girls' Division in Year 13. Through this membership, Alumnae can remain connected with their classmates, the wider Old Girl community and with the School.
Many Old Girls generously give their time to talk to current pupils about their careers and experiences since leaving the Girls' Division. These stories of Old Girls' life journeys continue to inspire current pupils, who find the advice offered invaluable. Click here to find out more.
Old Girls also generously volunteer as mentors for their fellow Alumni, through the Old Girls' Association's Steps to Success programme.
To feature in The Old Girls' Newsletter, share your news with School, find out about upcoming Alumni events and to re-connect with old School friends, please do get in touch with the Development Office.
Old Girls' Newsletter
Old Girls always enjoy reading about their former classmates and teachers, and the Development Office is constantly gathering material for The Old Girls' Newsletter. If you have any news to share – including photos! – please do send it to [email protected]
Spring 2023 Edition
Alumni of the Year page 27 continued.
Read the full interview with Old Girl of the Year Award winner Dr Sheila Fisher here.
Read the full interview with Outstanding Achievement Award winner Rebecca Turner here.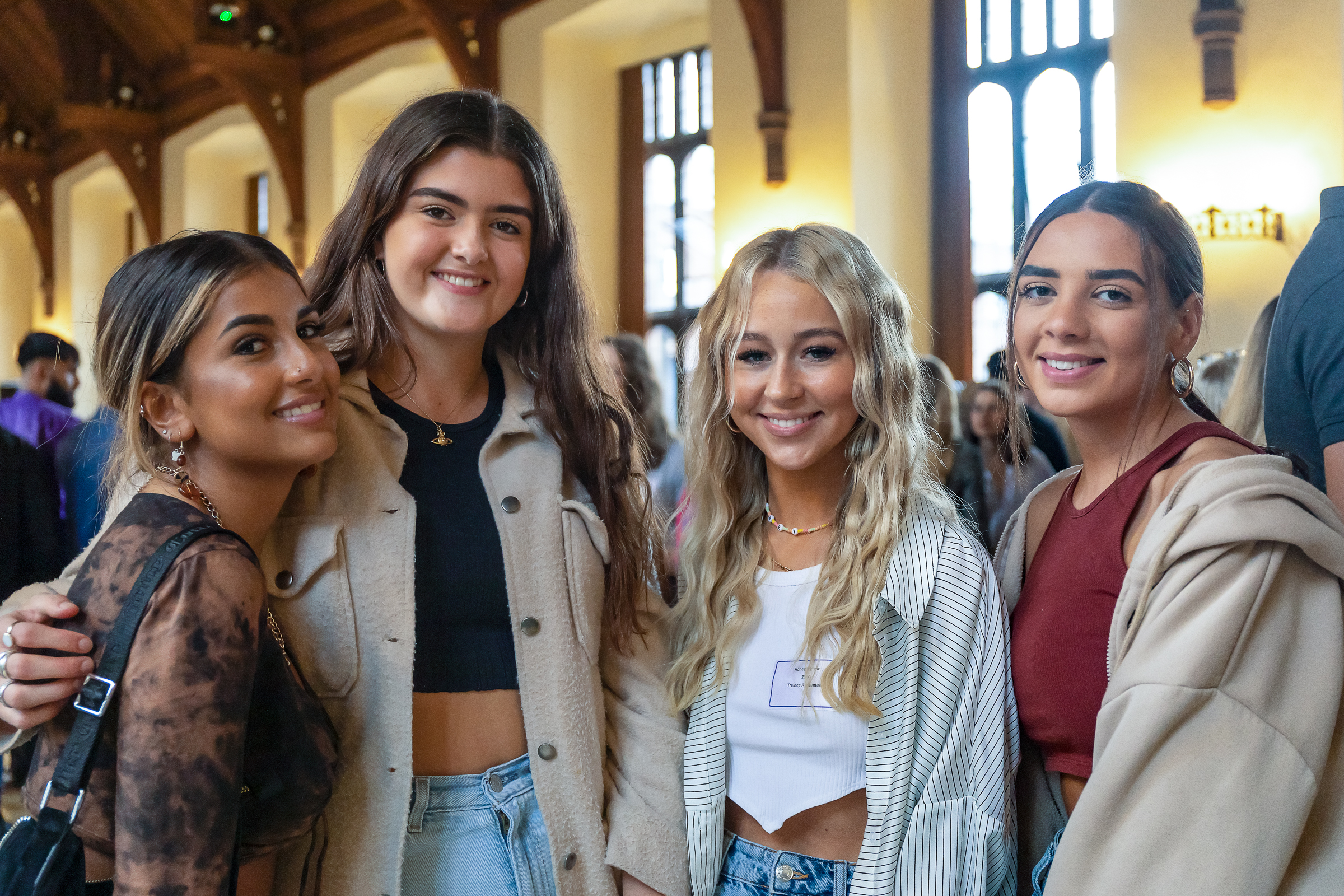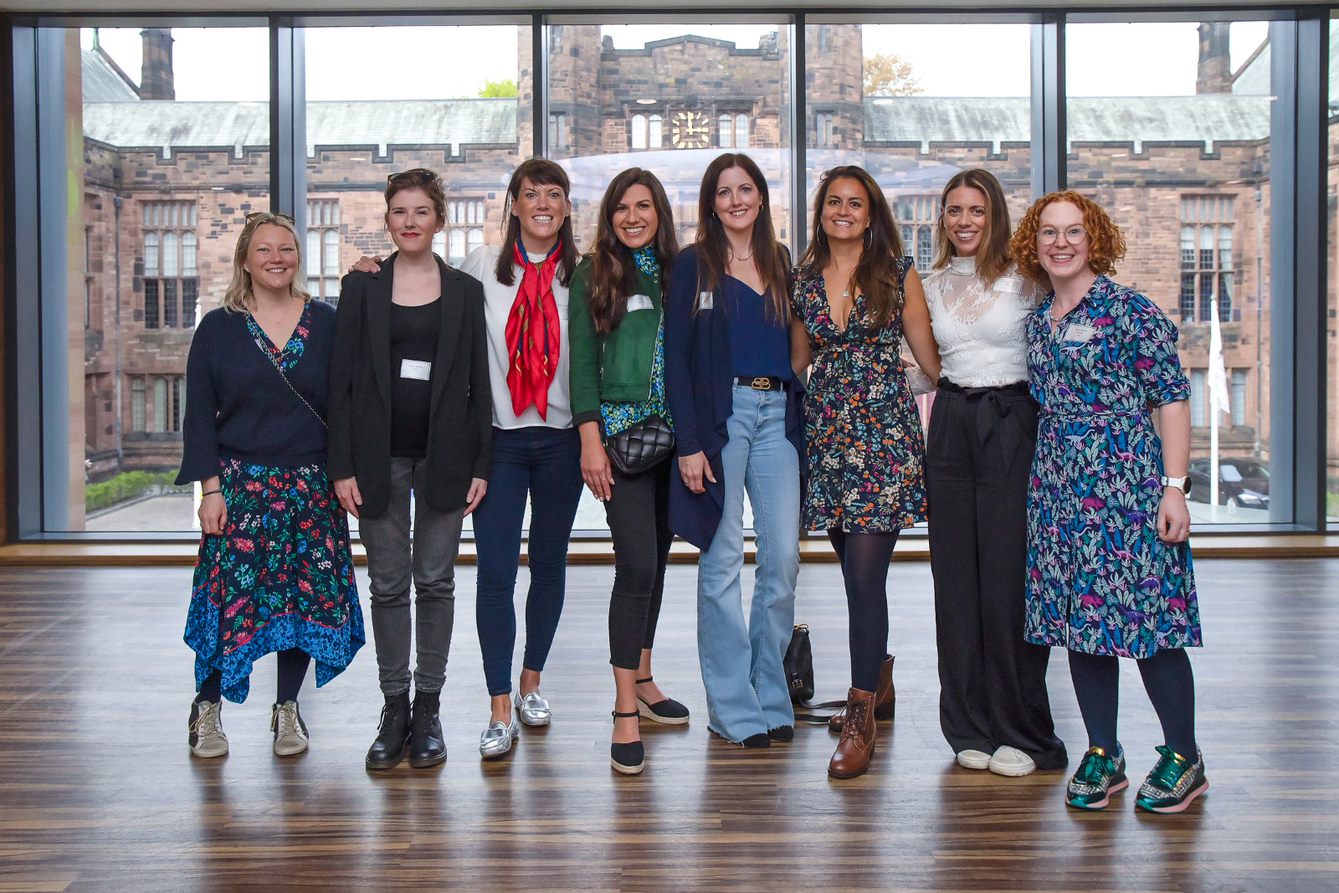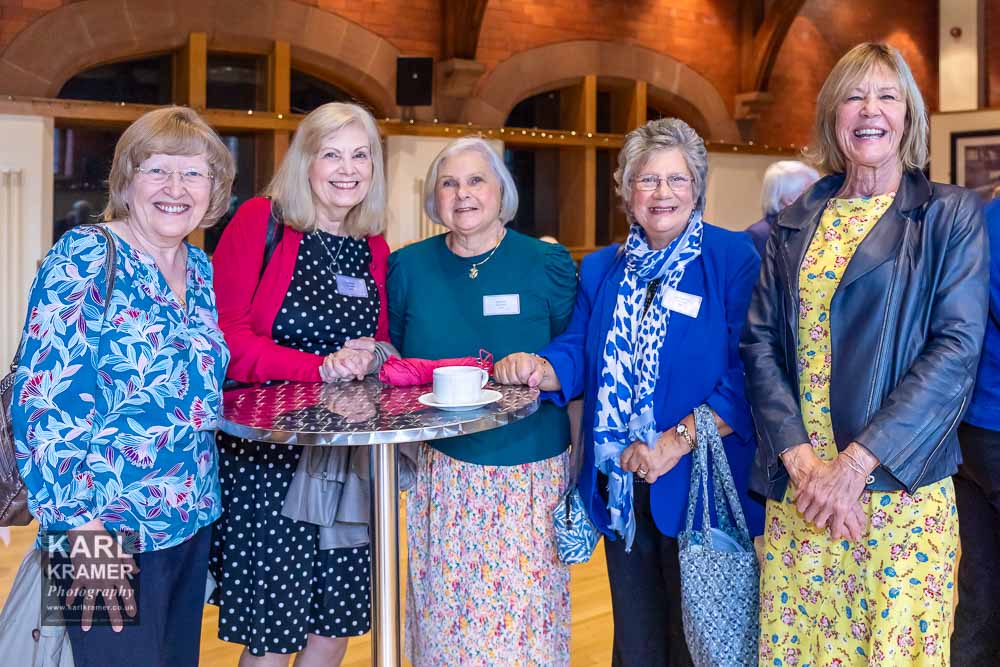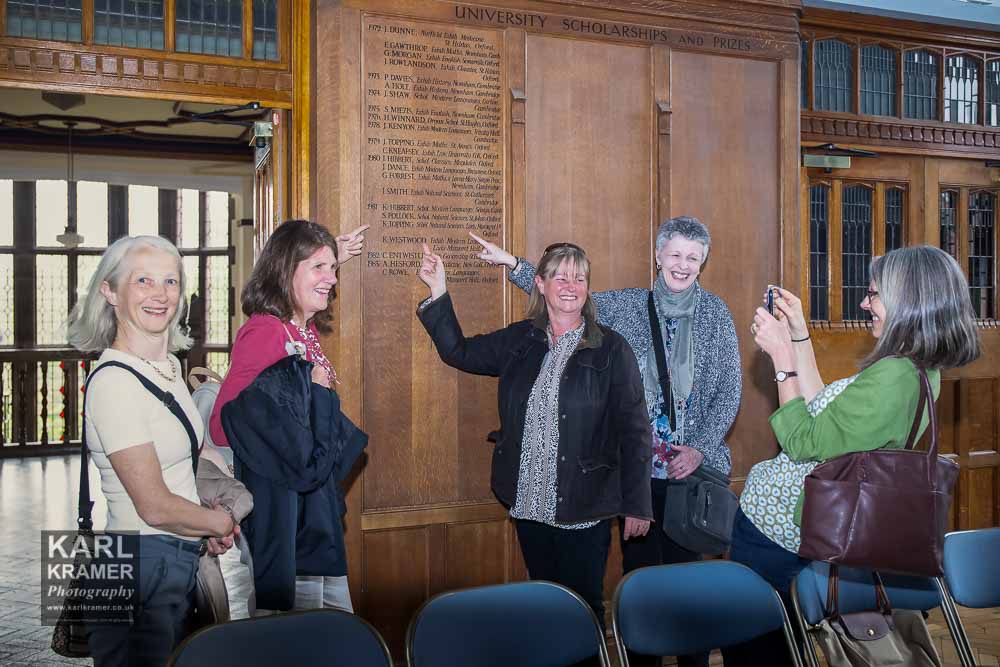 Distinguished Old Girls
Our list of Distinguished Old Girls has been compiled to celebrate the achievements of our Alumnae and the success that they have enjoyed across a wide variety of professions and sectors, and to demonstrate the positive impact a Bolton School education can have on an individual in their later life.
If you would like to nominate an Old Girl to be added to the Distinguished List, please contact the Development Office.
City, Business and Finance
| | |
| --- | --- |
| Kathryn Berry (née Pickles) | Head of Finance - Tax, BP |
| Katie Clinton | Partner, KPMG |
| Karen Diggle | Managing Director, Chamberlain Doors |
| Ann Fisher | Co-Founder and Director, Bailey Fisher Executive Search |
| Dr Janet Harbour (née Howarth) | Managing Director, Meducation Ltd |
| Lisa Jacobs (née Griffiths) | Chief Executive Officer, Funding Circle UK |
| Ingrid Murray | GDPR Data, Strategy and Marketing Advisor and Entrepreneur |
| Anjali Pathak | Brand Ambassador, Patak's |
| Caroline Plumb OBE | CEO, Freshminds |
| Shweta Sharma | Director, Xbox Live |
| Claire Sofield | Director, Four Financial Recruitment |
| Victoria Sykes | Director, Victoria Sykes Consulting |
| Jenny Webster | Vice President (Finance), BP |
| | |
| --- | --- |
| Dr Tara Alberts | Research Fellow, The University of Cambridge |
| Jane Bugg MBE (née Gould) | Chairman of Governors, Lord Williams VC School, Thame, Oxfordshire; awarded an MBE for Services to Education |
| Professor Jill Clayton-Smith (née Clayton) | Professor of Medical Genetics, University of Manchester |
| Professor Lady Patricia Cohen (née Wade) | Head of Molecular Biology, The University of Dundee |
| Professor Isabel Dyck (née Lowe) | Professor Emeritus, Queen Mary, University of London |
| Professor Christine Evans (née Marshall) | Retired Professor of Microbial Biochemistry |
| Professor Hazel Faulkner | Professor of Flood Risk Science and Management, Middlesex University |
| Dr Sheila Fisher (née Platt) | Associate Director for Patient and Public Involvement at the National Cancer Research Institute and Clinical Research Fellow in the Leeds Institute for Molecular Medicine |
| Professor Joan Givner (née Short) | Writer; retired Professor of English |
| Heather Henry (née Fisher) | Queen's Nurse; Director, Brightness Management |
| Judith Hibbert | Freelance Researcher and Distinguished Friend of Oxford |
| Sally-Anne Huang (née Blakemore) | High Master, St Paul's School |
| Professor Janet Lansdale | Emeritus Professor at the University of Surrey |
| Anne Redgate | Lecturer in Early Medieval History |
| Dr Katherine Simpson | Scientific Consultant |
| Dr Becky Smethurst | Astrophysicist, Researching how supermassive black holes affect galaxies. |
| Dr Helen Thaventhiran | Research Fellow and Director of Studies, Robinson College Cambridge |
| Dr Joyce Tyldesley | British Archaeologist, Egyptologist, author, and broadcaster |
| Dr Emma Waterfield | Lecturer, Queens University, Belfast |
| Janet Woods, CBE | Former Headteacher, awarded a CBE for Services to Education |
| | |
| --- | --- |
| Lesley Ainsworth | Former Partner, Hogan Lovells |
| Jill Allen (née Haslam) | District Judge |
| Stephanie Barwise QC | Queen's Counsel |
| Dr Susi Fish (née Thomas) | Partner, Boult Wade Tennant, Patent and Trademark Attorneys |
| Louise Relph (née Collins) | District Judge |
| Dame Janet Smith (née Holt) | Lady Justice of Appeal |
Government, Politics and the Civil Service
| | |
| --- | --- |
| Amanda Kendall (née Brooks) | Deputy High Commissioner in Singapore |
| Dr Judith Knott (née Kenyon), CBE | Director, HM Revenue & Customs |
| Baroness Patricia Morris (née Whittaker), OBE | Deputy Speaker of the House of Lords; Chancellor, University of Bolton |
| Janette Owen (née McCormick) | Deputy Chief Constable, Cheshire Constabulary |
| The Right Worshipful The Mayor of Bath, Councillor Manda Rigby | Mayor of Bath |
| Baroness Winifred Taylor | Baroness Taylor of Bolton, Politician |
| Jacquelyn Tonge | Former Chief Executive, Powys County Council |
| Angela Williams (née Needham), CMG | Retired Director of UNRWA Affairs (Syrian Arab Republic); invested CMG for services to UNRWA |
| | |
| --- | --- |
| Christine Algrant (née Pevitt) | Author, Madame de Pompadour |
| Monica Ali | Author, Brick Lane |
| Laurie Ashworth | Award winning soprano singer |
| Claire Donnelly | Journalist |
| Elizabeth Foster (née Whyte) | Producer, BBC |
| Carol Klein | TV Gardener |
| Kathryn Knight | Journalist |
| Kate Long (née Green) | Author, The Bad Mother's Handbook |
| Kate McGeown | Senior News Journalist, BBC |
| Collette Murray | Artistic Director and Voice Coach |
| Sarah Ann Murray | International Fashion Editor, The Rake |
| Rebecca Patterson | Author and Illustrator |
| Rebecca Pukiello-Slack | Journalist, BBC Radio 1 Newsbeat |
| | |
| --- | --- |
| Catherine Duckworth (née Collinson) | Scotland Lacrosse Player |
| Rachel Flanders | Youngest person to row the Atlantic; Olympic Torch Carrier |
| Hannah Furey | National Champion, Ju-Jitsu |
| Caroline McCormack (née Fawkes) | International Swimmer |
| Hannah Pike | England U16 and U18 Hockey Player |
| Sarah Pimblett | Water Polo, Team GB |
| Sian Pledger | Athlete; 2011 U23 North of England Indoor 60m bronze medallist and 200m gold medallist |
| Maxine Robbins (née Raffle) | Team Coach (Pole Vault) for England Athletics |
| Emma Saunders | Swimmer, Team GB; European Junior, World Junior and Commonwealth Games Medallist |
| Amy Spencer | Athlete, Team GB (Retired); BBC Young Sports Personality of the Year, 2001 |
| Nicole Thornley | Former England and Great Britain Swimmer |
| | |
| --- | --- |
| Nicola Grinstead | Deputy Chair of the World Association of Girl Guides and Girl Scouts; Director of Operational Performance, Imperial College Healthcare Trust |
| Gwyneth Morgan OBE | Founder and Director, Prisoners' Penfriends |
| Sheila Tonge (née Baird) | Former Trustee and Former Chairman, Bolton Hospice; Recipient of the Order of Mercy from the League of Mercy |
| | |
| --- | --- |
| Professor Jennifer Clack (née Agnew) ScD FRS | Professor and Curator of Vertebrate Palaeontology, The University of Cambridge |
| Constance Howarth | Fashion Designer |
| Norah Lillian Penston | Former Principal, Bedford College, University of London |
| Barbara Ronson (née Gettins) | Liberal Democrat Councillor, Former Leader of the Council |