Our aim is to ensure Bolton School is at the forefront of educational and pedagogical development, both nationally and internationally.
The opportunity to innovate, refine and develop is a necessity in the teaching profession. The Centre facilitates both research engagement and adoption as well as supporting action research.
The CERI has a pivotal role in working alongside teachers to investigate impact in the classroom of innovation. Foundation wide, we are well equipped to test emerging theory and to understand what will give the greatest benefit to students. As an Apple Distinguished School (ADS), we also continue to innovate and so integrate the best of educational technology. As an Artsmark Platinum setting, we are dedicated to exploring creative and cultural learning to its fullest potential.
The Centre works with staff across our Primary and Senior Schools but also looks beyond to collaborate with external institutions, both universities and other schools seeking to share and develop knowledge and understanding of what helps children and young people to learn.
Helen Bradford-Keegan, Foundation Head of Educational Research and Innovation, runs the CERI. She has worked for Bolton School for 9 years previous as Assistant Head for Curricular and Extra Curricular Achievement in the Girls' Division.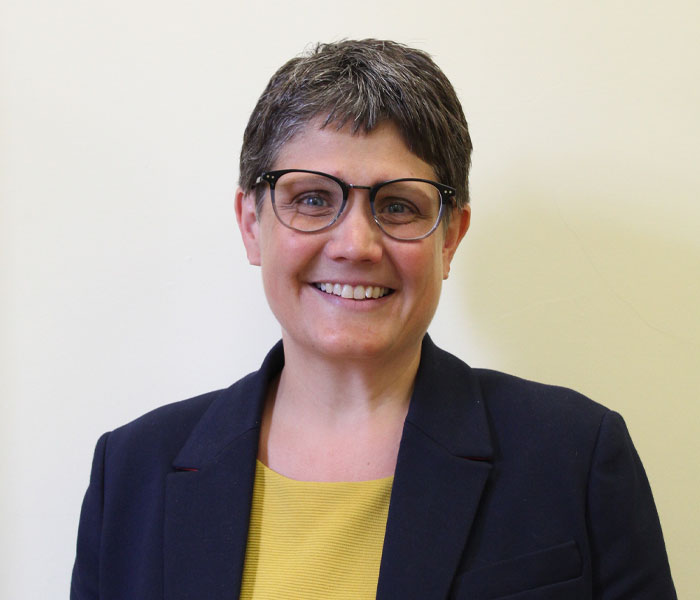 The aims of the CERI are well aligned with her professional areas of interest in Evidence-informed Teaching and Learning and Teacher Professional Learning. Her work as leader of the Learning Development Group in the Girls' Division has increasingly focused on cognitive science approaches in the classroom. Over the past twelve months, she has been coordinating work across the Foundation, facilitated by the International Centre for Educational Improvement at Bolton University. She has spoken at a variety of conferences on the use of 1:1 iPad technology and the subject of Teacher Professional Development.
Our Experienced Community
Research and Writing
We have begun to curate below a selection of work already undertaken by members of the School community. One further function of the CERI will be to harness the experience across the Foundation and to channel knowledge and understanding effectively. Their work has explored diversity; teaching, learning and assessment; technologies; character education; creativity; professional development and partnerships.
Naomi Lord is currently leading a Foundation working group for Rethinking Assessment and ACER's Creative Learning Action Research programme with Prof Bill Lucas (Centre for Real World Learning, University of Winchester). Across the Foundation, research is being undertaken in this area by: Millie Brisk, Park Road (History); Grace Fletcher, Park Road (English); Emma Gregson, Hesketh House (Science); Helen Holt, Hesketh House (English and Oracy); Josef Minta, Park Road (Art and Design); Francis Putt, Girls' Division (English/Literacy); and Clare Talbot, Boys' Division (English/Literacy). Sarah Brace, Girls' Division (Computing) also took part in the pilot phase.

In the first issue of our Research and Innovation in Cultural and Creative Learning, we seek to explore and promote the integration of cultural education, teaching for creativity, and community engagement in education. The journal is split into three broad themes: facilitating collaboration and intellectual curiosity, whole school arts development, and cultural education partnerships.
How to engage boys in gender equality lessons
When talking about gender equality in the classroom, it's important that boys don't feel alienated, says Katharine Roddy.
Towards a 21st Century Curriculum | PDF | 26.2MB
Why we must urgently embed gender equality education into the National Curriculum. There is a big drive to encourage more women to pursue further education and careers in STEM subjects. Having female role models in these subjects is vital. Achieving gender parity in science education is not a catch-all solution, but it will go a fair way in helping to push the equality agenda in other areas of society.
International Womens Day and Male Allyship
Social movements throughout history have taught us that it is not enough to simply align ourselves with progressive calls for change - we must actively champion them. In the same way today, it is not enough to be non-sexist, we must be actively anti sexist. But how can we share this message most effectively with young people?
Learning Development Groups: Bolton Laboratory Schools
Bolton School became a Laboratory School in 2021, meaning that we are part of a national and international network of schools conducting their own action research to drive improvement within their schools. The network is organised through the University of Bolton's International Centre of Educational Enhancement (ICEE). Our status as a laboratory school allows us to share our expertise within this network and to benefit from others sharing their expertise with us.
The Learning Development Groups in both Girls' and Boys' Divisions have been used to pilot instructional rounds and appreciative inquiry, strategies adapted from the framework for school improvement developed by the internationally renowned educationalist and lab school leader David Hopkins.
An instructional round builds constructively on the more traditional learning walk and engages only in appreciative enquiry: a sustained and exclusive focus on the positive aspects of what is observed. Analysis follows to identify the elements leading to success in the classroom which are likely to be common across multiple observations. These are then synthesised into a series of statements which describe the relationship between teacher actions and resultant learner outcomes.
This process was conducted by the LDGs in both Divisions and has resulted in a set of Signature Pedagogies. Several of these were selected for further focus as part of the LDG pilot and those staff worked in small coaching triads to:
Implement strategies which facilitate these signature pedagogies.
Observe each other trying out the different strategies which relate to the theme of the working group.
To reflect within the group on the success of the strategies through coaching conversations.
This work will now be replicated throughout the senior schools so that the Signature Pedagogies can be further interrogated and refined. This will facilitate the determination of a learning culture with greater scope for synergy between Senior Divisions, the inclusion of Primary Division and there is the ambition for us to become a lab school hub for independent schools where we will lead on work and train other independent schools to participate.
Reports, Assessment and Feedback
What do our School Reports really say?
In this paper, we report the initial findings of a research project carried out by teachers at Bolton School Boys' Division to analyse the messages we communicate in our written reports.
Self-correction is a skill we would all like to see in our students. How often do we remind them to check their work? And yet they rarely do it or, if they do, it's ineffectively. However, this lack of effective checking and correcting may not be their fault.
They might seem more informal, but when designed and implemented well, Multiple Choice Questions are a powerful tool.
'Could do better' reports Kristy Turner when she reflects on science educators' ability to transfer skills, as well as knowledge.
How to make the most of mocks and ensure your students improve their performance when it comes to final exams.