---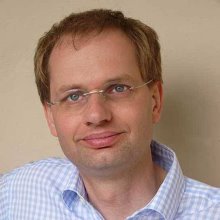 December 31st 2009
Philip Britton, Headmaster of Bolton School Boys' Division, has been awarded an MBE in the New Year's honours list for services to physics.
A delighted Mr Britton commented: "I have always believed that physics can be made exciting and engaging for children through the enthusiasm that their teachers have for the subject. For my involvement in the future of physics to be acknowledged publicly was a great but very pleasant surprise."
Philip read physics at Oxford, gaining a first class honours degree. He joined Leeds Grammar School in 1991 as a physics teacher from his Cambridge teacher training course, where he was awarded the Charles Fox prize for the best PGCE performance in the year. In 1993 he became Head of Physics at Leeds, continuing in that role until 2002, when he became Deputy Head (Academic).
At various times during the last 15 years Mr Britton has been a member, secretary then Chair of the Institute of Physics (IoP) Education Group, a member of the IoP Education Board (and before that the Education and Public Affairs Board), on the editorial board of Physics Education and Physics Review, as well as Education representative, Vice Chair and then Chair of the IoP Yorkshire Branch. He has published a variety of articles in physics and science teaching journals.
From 1997 to 2001 he was involved in the IoP Advancing Physics project, seconded for two days a week from teaching at Leeds. This involved working as part of a small team developing new teaching resources and being very much involved in INSET for physics teachers starting the new course. From 2001 to 2006 he directed the 'Supporting Physics Project' which produced training resources to make non specialist teachers of physics feel confident and competent teaching the subject.
He has presented on topics of physics education at a number of conferences around the UK and abroad as far afield as Japan, Norway, Denmark and Spain.
He was awarded an IoP Teachers Award in 2000 and in 2007 the IoP Bragg medal for his important contributions to physics education including establishing one of the first physics teacher networks.
He is a Chartered Physicist, Chartered Scientist and Chartered Science Teacher and was made a Fellow of the Institute of Physics in 2008.
More recently he has enjoyed getting involved in physics in the North West especially the thriving and developing Bolton School Ogden Trust partnership, leading a recent professional development course for non specialist physics teachers last October. The partnership has the same aims that all his work in physics has had - to enthuse children about physics through engaging classroom teaching, developing new and interesting teaching styles and encouraging, supporting and training both specialist and non specialist teachers to be confident enough to bring the subject to life for the next generation.
One of Philip's main quotes throughout the year has been "Physics is fun - but so is football." Mr Britton said "Fun is very important, but more than just entertainment the relevance, rigour and importance of the subject is what will bring it to life for the next generation."
It would seem that his view has been not only heard but acknowledged!
---
---
You may also be interested in...